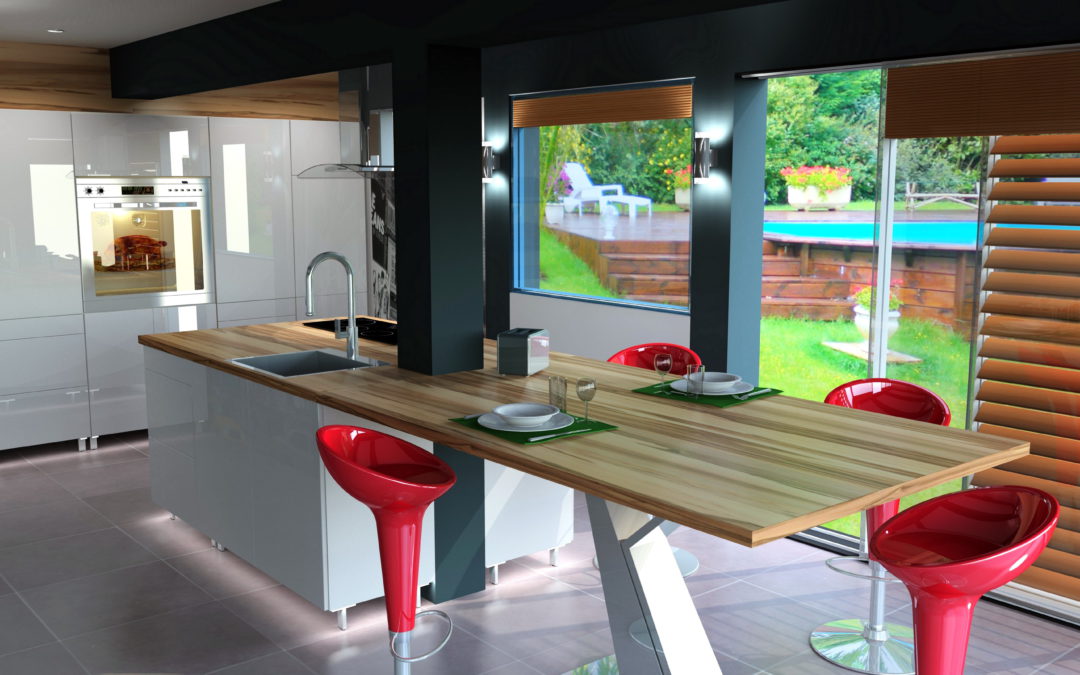 Carrying out all the work involved in site layout is a part of the daily life of interior designers. As a decoration and finishing specialist, he is called upon to manage projects of all sizes and to work from interior design concepts and execution drawings. CAD/CAM software is a valuable ally for large and complex projects. Let's find out why together.
What do we mean by a large-scale project?
An interior design project is said to be "large-scale" when it is complex, when the surfaces involved are large and when several sectors of activity are involved. In general, designing surfaces larger than 50 m² is considered to be a large-scale job.
Examples of large-scale interior design projects
Designing a complete Hotel is considered to be a large-scale project. A hotel is not only made up of rooms, but also of a lobby, a restaurant, a bar and corridors, which must be harmoniously arranged to form an aesthetic whole. The nautical industry is also strongly affected by large-scale interior design and mainly the luxury yacht market. There are even super-yachts over 150 meters long with several thousand square meters of living space including spas, swimming pools, libraries and a large amount of nesting furniture. The arrangement of such a complicated project is usually entrusted to companies specializing in luxury naval carpentry.
The need for collaborative work
Large-scale interior design projects, such as those mentioned above, require the use of different but complementary professions. Specialized people with valuable expertise will thus be brought together to work in a coordinated manner. But when it comes to collaborative work, you need the right tools. Like BIM (Building Information Modeling), which consists of having employees working on a digital model, a large-scale interior design project can rely on modern work tools such as CAD/CAM software.
TopSolid CAD/CAM Product Range
How can CAD/CAM be involved in a large-scale interior design project?
A CAD/CAM software allows you to design parts in 3D model (CAD), but also includes the manufacturing part (CAM). It is therefore essential for companies that manufacture furniture using numerical control machines based on drawings. However, some software, such as TopSolid, offers other features which are particularly suitable for interior design projects.
TopSolid'Wood software and work by areas
One of the significant features of TopSolid'Wood is that it allows the user to work in several workspaces or areas. The concept is as follows: from a master file, the user will be able to create several workspaces in which the interior design of each area will be created. Once the design of each area is completed, the user can then generate a final assembly from the files.
Advantages of the "master" file
Working with a master file is convenient. But its main advantage is probably the flexibility it provides by facilitating file update processes. In addition, the TopSolid'Wood master file provides an overview using a construction tree that provides access to all workspaces. This allows you to make changes in order to define spaces even more quickly. In addition, TopSolid'Wood allows you to create a master file from the CAD files from other software.