The furnishing and design sector present an infinite creative range. In addition, the demand is characterized by needs as varied as they can be complex. An efficient design and manufacturing tool is therefore essential. The question is how to find the rare pearl, adaptable to both customer requirements and project constraints, but also capable of preserving efficiency, reliability, and – the most important – respect delivery deadlines.
With TopSolid'Wood, a solution specialized in furnishings, TopSolid SAS reveals the five features that are necessary for CAD/CAM software to meet the challenges of the sector.
1) Intuitive modeling features
Design and produce, this is the main answer to which a CAD/CAM software worthy of the name must respond. It is therefore important that it offers highly relevant features to cover all the user's needs. For the woodworking industry, such features include material removal, configuration of assemblies between parts, parametric 3D modeling, as well as advanced software customization to allow for greater benefit and ease of use. And the list goes on.
Imagine a tool that is easy to use, providing you with a range of tools adapted to meet your needs.
The TopSolid'Wood solution includes all those features and more: the application works in real-time and provides results that are as realistic as possible, whether the designs are simple or specific and complex, and all this while saving considerable time!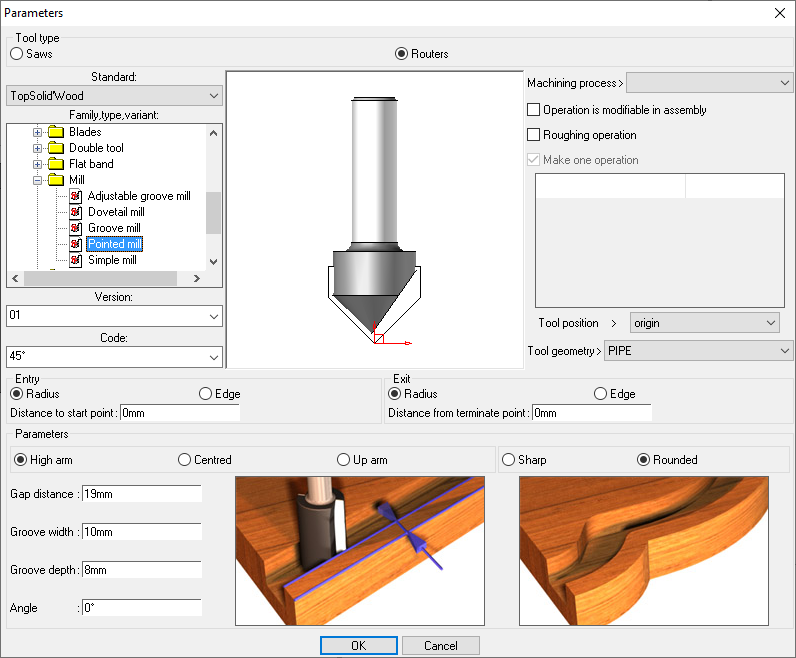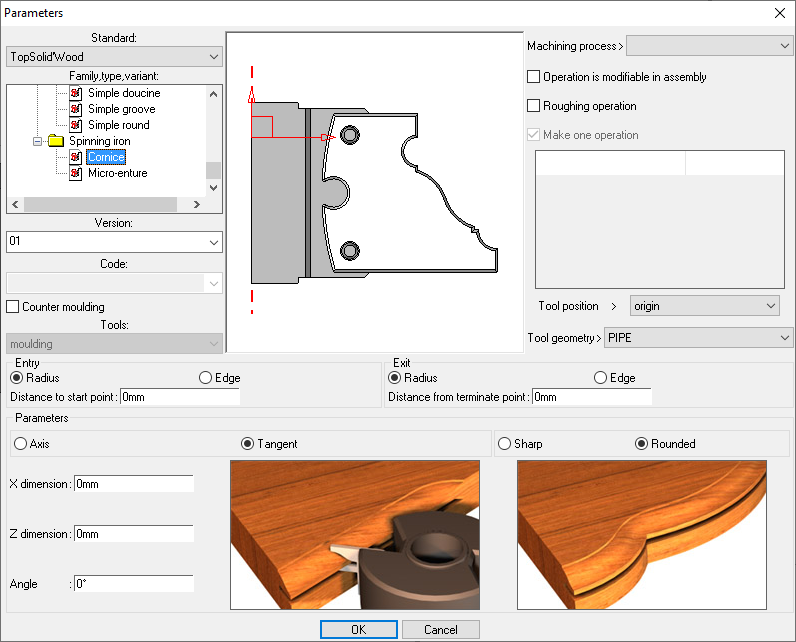 2) Scalable component libraries
Most CAD/CAM software offers "turnkey" component libraries designed to increase productivity. However, there are very few norms or standards for the design industry, as each company has its own specific needs, even for the most obvious components. How then, can you increase productivity by using component libraries that are certainly rich and easy to use, but that do not take into account the unique character of each designer when the point is to bring out the DNA of the designs?
The answer lies in the ability to create your own scalable component library capable of growing daily, by integrating, new methods or different means of production. It is important to understand that it is the company's practices that enrich the software library, and make it possible to create, capitalize and then factorize know-how. This is not possible with turnkey solutions.
In short, customization and configuration power of a component library are essential criteria for choosing a CAD/CAM software. Think about it when the time comes!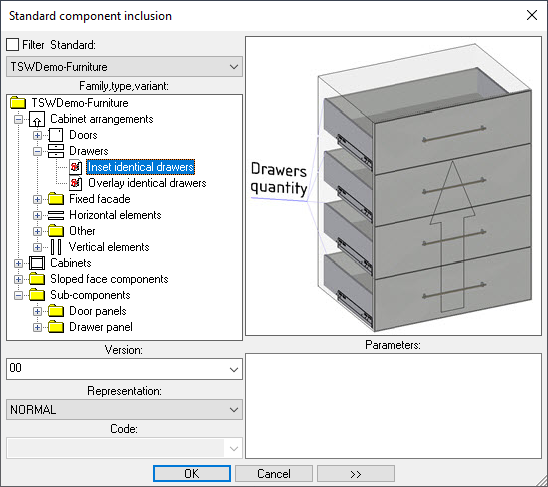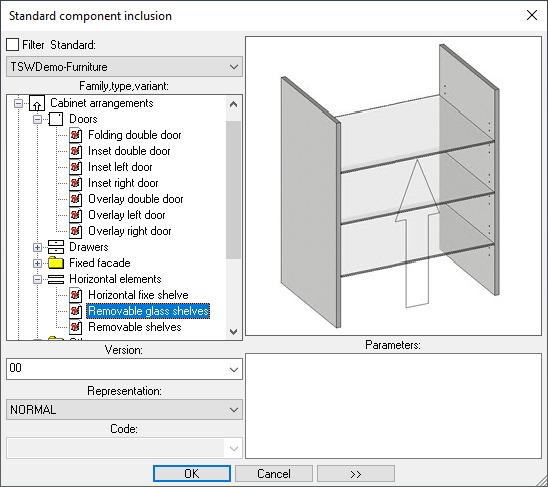 Scalable component libraries
3) Real-time visualization of the changes made
In the vast CAD/CAM software market, keep in mind that most tools use a polyhedral engine to model designs. Can such a process provide an accurate and precise representation of 3D designs? Of course not.
Moreover, these same tools are not advanced enough to design in an associative way. This means that the design department has to anticipate and redesign a potentially large number of elements for each modification request. No need to mention the colossal loss of time and the countless possible sources of error!
In a context where project requirements are as demanding as they are complex, real-time feature is an unequivocal imperative.
Thanks to its accurate 3D modeler, TopSolid'Wood allows you to visualize the modifications made in real time and to make changes to dimensions without having to check each element. Therefore, the operation of the chosen design rules, as well as the conformity of the rendering based on the customer's wishes, are verified on the spot and with reliability. Not to mention that drawings, bills of materials, and machining programs are also updated automatically: invaluable comfort and time saving for the design department!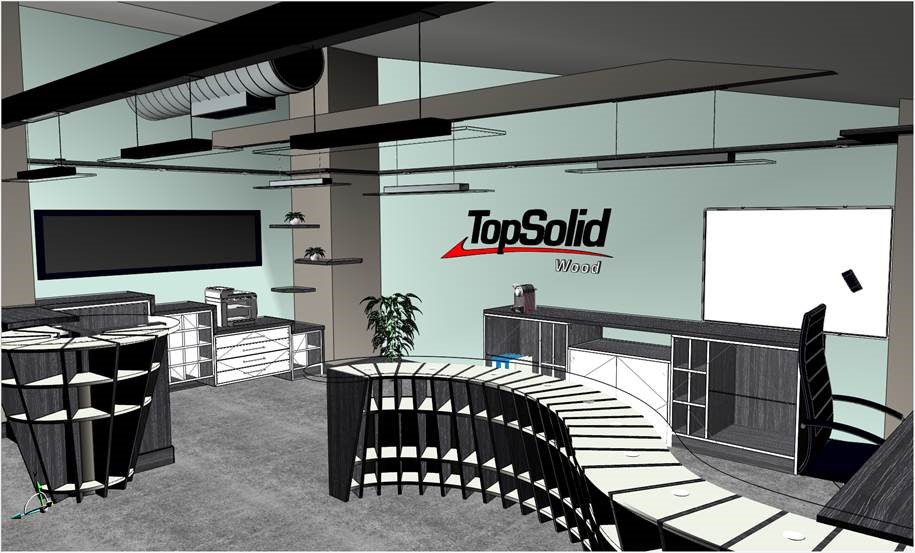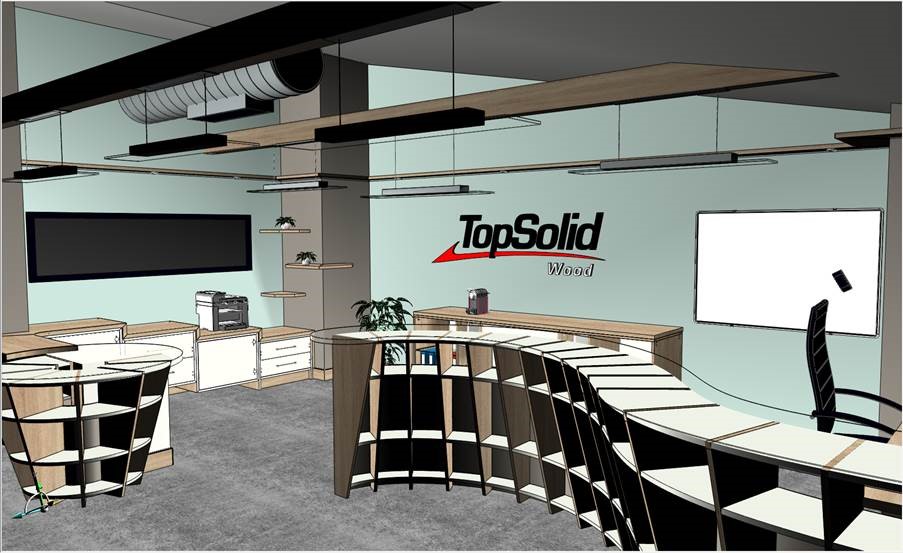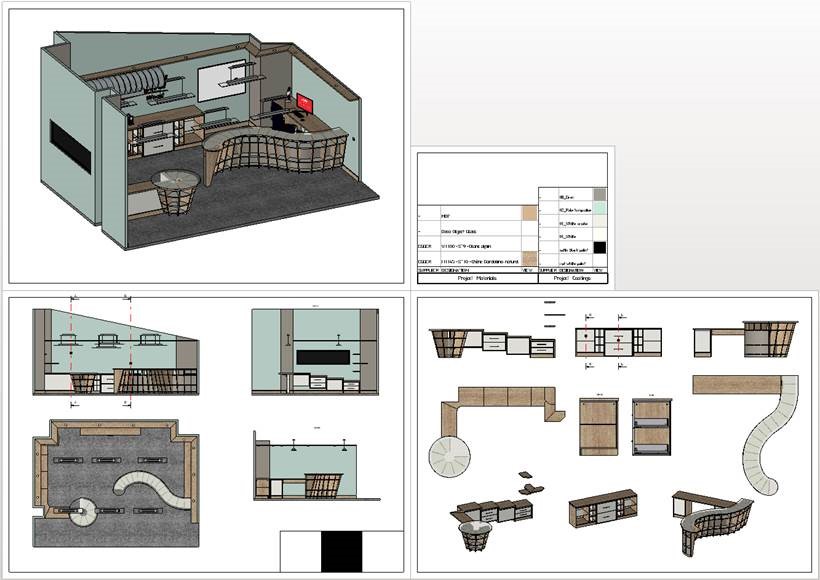 Real-time visualisation of modifications made with TopSolid'Wood
4) Perfect management of the modifications to be made to a project
Bigger, more storage, shallower and less expensive if a scalable component library allows the user to quickly decline a project while respecting the initial specifications of his customer which are likely to evolve often and quickly! In short, a "normal" design department life which can seriously call into question the very composition of a project.
To be able to make the various adjustments requested by the customer at a moment's notice and with a smile, configuration tools are required. But be careful, not just any tools! Indeed, the solution used must allow you to modify various functional or aesthetic aspects of the project, either locally or globally.
Must I remind you that drawings, bills of materials, and machining programs are also updated automatically?
In this respect, the TopSolid'Wood software offers mechanisms for the interchangeability of components and sub-components, coupled with configurators, which allow this type of action.
5) Automation of the digital chain
TopSolid SAS's approach is to ensure continuity between design and production, i.e., not to break the digital chain between the design department and the workshop. Not only is the risk of error considerably reduced as there is no need for post-processing, but also the time saved is invaluable! TopSolid'Wood is one of the few software packages on the market to offer this essential advantage.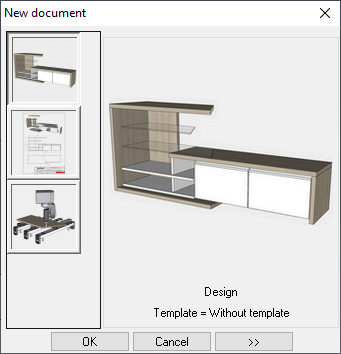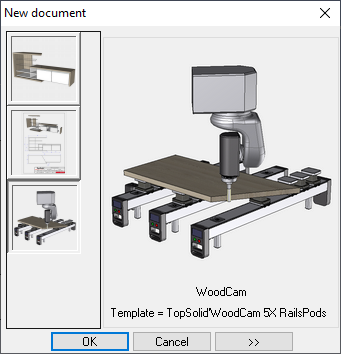 One software to meet CAD/CAM needs
Intuitive modeling, scalable component libraries, associative design, real time feature, and digital chain continuity: five necessary and non-negotiable essentials for your furnishing CAD/CAM software.
TOPSOLID SAS, one of the world leaders in CAD/CAM/ERP publishing software, offers one of the most advanced solutions on the market. Customizable and dynamic, it allows unlimited creativity without sacrificing the efficiency and fluidity of the processes. By integrating design, manufacturing, and ERP, the tool allows perfect management of your furnishing or design projects. From design to production, you save time, develop everyone's skills, and factorize your know-how!