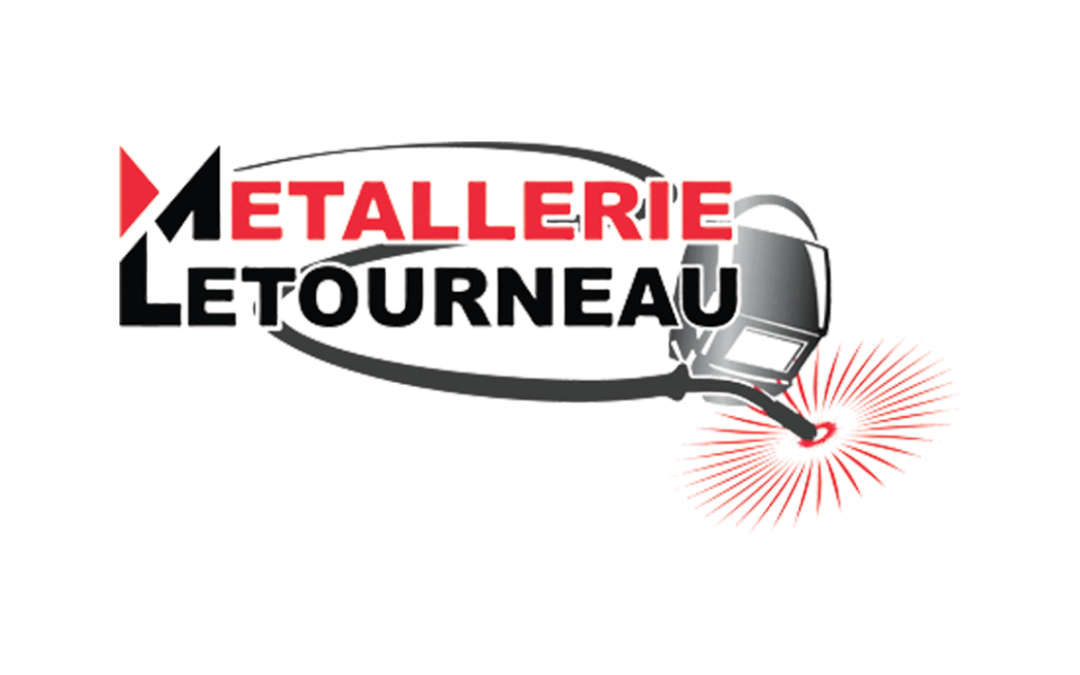 Métallerie Letourneau company manufactures metalworking for individuals and industries. Equipped with TopSolid'Design since 2015, the company designs all of its productions using the CAD software from the French editor. A software that is perfectly adapted to the needs of the company since it allows it to meet the specific expectations and requirements of each of its customers.
Do you specialize in the construction of metal structures? Are you looking for a software that is both simple and efficient, allowing you to manage numerous projects?
Find out why Métallerie Letourneau chose TopSolid and how it perfectly meets the company's quality requirements.
Métallerie Letourneau, an expert in the manufacture of metal structures
Specialized in the production of metal structures, from computer-aided design to installation, Métallerie Letourneau offers customized solutions to manufacturers, architects as well as individuals and communities. The company designs various and varied equipment for the interior design of traditional homes, architects' houses, industrial premises and local authority buildings.
Founded in 2010 by Simon Letourneau, its current manager, and now made up of a dozen people, the company located in the Burgundy region, manages all types of metalwork manufacturing projects, from the simplest to the most complex.
Variety of services offered by Métallerie Letourneau
The SME offers a wide range of services, constantly adapted to each of its customers; it builds and installs metal structures intended for the development of their interior and exterior spaces: staircases, gates, doors, railings, pergolas, awnings, glass partitions, etc.
Surrounded by a team of seasoned experts, the young manager in his thirties, creates unique, tailor-made and personalized equipment, integrating various materials (steel, aluminum, stainless steel, etc.). And to provide a turnkey solution and impeccable quality to its customers, the company frequently collaborates with all areas of the building industry. The manager models the different parts in the design department and creates the assemblies, all using the latest version of TopSolid'Design.
Even if the "functional" aspect of their equipment is essential, it undoubtedly has a decorative purpose; as a result, Métallerie Letourneau makes it a point of designing resolutely aesthetic works that will blend in perfectly with their customers' interior designs and the architecture of the building.
Providing a wide range of services is an asset for the company, but it also represents a real challenge: the engineers must be able to bring to life all the equipment previously imagined for their customers.
TopSolid'Design: the ideal software to design large-scale metal structures 
To date, the company uses TopSolid'Design CAD software to design all their parts and assemblies; this software solution allows them to manage all types of projects, from the most classic to the most ambitious; thanks in particular to the large assembly management feature, the company can manage the modeling of very large assemblies.
Before making his choice, the head of the metalworking company analyzed the CAD software market at length. What he was looking for above all, was a simple to use, intuitive software that would allow him to manage all his customers' projects. He also needed a robust solution with extensive and powerful design along with simulation capabilities.
TopSolid'Design is both simple and very powerful. Its intuitive interface guarantees its users a quick start and easy and optimal use, without unnecessary waste of time. This tool includes an infinite number of features that allow it to manage complex projects.
This solution has the advantage of being very ergonomic: thanks to its dashboard listing the latest documents and current projects, you have an overview of your current projects at a glance. Moreover, to design your sheet metal parts and assemblies, you will appreciate its sparse, very functional and customizable interface which is adapted to your needs; you can easily add or remove some features, as you wish, to lighten the interface.
Securing your designs was an asset that seduced the Burgundy company. The design of your parts is fully secured thanks to the integrated PDM (Product Data Management) which will ensure the complete management of all your data. You do not lose any information, all data is saved, no matter how it is manipulated or modified.
This application manages all files, links between parts and assemblies as well as all the changes made to the project: if you move a file, rename the documents, everything is saved automatically.
TopSolid's integrated PDM allows you to manage large-scale projects with complete peace of mind. Let's say you want to go back to the original project for some reason. With TopSolid's integrated PDM solution, you are protected against data loss: you can restore an earlier version or recover the original version. You can easily reuse elements from other designs to re-inject them into other projects, which guarantees exceptional productivity benefits.
For Métallerie Letourneau, this integrated solution was a decisive factor in the final choice: convinced of the importance of data security, the company was immediately reassured.
Conclusion 
It is a great satisfaction for TOPSOLID to see that the software allows Métallerie Letourneau to access various and varied markets, and to be able to respond to the demands and quality requirements of major customers such as SNCF.
Do you want to acquire a simple, intuitive and efficient CAD software?
Do not hesitate to ask for a demonstration of the software: you will see for yourself that this software is ideal for designing and producing any type of work.
TopSolid CAD/CAM Product Range
TOPSOLID is to date the only publisher to offer this innovative integrated solution. TopSolid products are essential for saving time, reducing the margin of error, securing and improving processes. They provide a significant competitive advantage. Discover now the software adapted to your business.